Buy the authentic flavors of the "Food Experiences" selection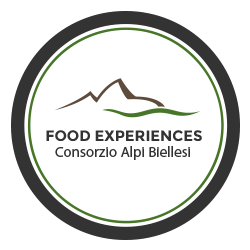 FOOD EXPERIENCES
Discover the flavors of Biella Alps
Food Experiences enhances the food and wine production of the mountain territory of Biella Alps proposing a refined selection of genuine products and unique characteristics given by the tradition and taste of the territory.
Tastes, tradition and artisanal products to rediscover the true flavors of

Biella Alps territory.
Do you want to receive updates and offers on the products of the Biella Alps?
OUR TASTES
Enjoy the products of the Biella area
Take home the authentic flavor of Biella Alps.
Choose from our selection of products