Mountain bike
Biella Alps are the ideal destination for mountain bikers.
The scenic routes marked for all levels of preparation offer unforgettable glimpses and dives in the wilderness; developing also in the uncontaminated Valsessera and in Valsesia up to the slopes of Monte Rosa, they allow the bikers to test their technical preparation and discover a fascinating territory, by themselves or in the company of expert guides.
In the territory, inns and hotels offer typical mountain hospitality and dedicated services.
The members of STS Bike – Mountain Bike Tours organize and manage cycle-tourist excursions. They are all highly specialized escorts, covered by adequate insurance.
An optimal slope and a varied terrain are also the natural setting for fans of the ENDURO BIKE PARK OASI ZEGNA with 4 marked itineraries.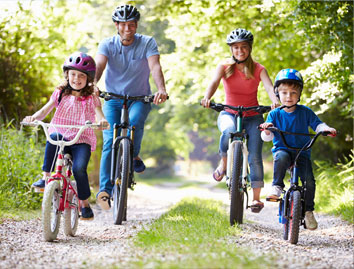 Trails for the family
Register to receive all our news about hospitality events and experiences to live in our land